The Jubilee Weekend has turned me Royalist - Lizzie's beaming face on the front page of the papers melts my ice cold heart a little.
On Saturday the estate where we live had a fair - it was lovely. On registration we were handed food and drinks vouchers with a huge selection of food to choose from; ranging from Latin American epanemas to Caribbean goat curry to fish, rice and peas. Yum! We watched the swing band, ate candy floss, got thrown off the rodeo and jiggled along with a zumba class. Check us out in our t-shirts!
Saturday evening Notting Hill was on. I don't know why I like that film so much but Hugh Grant's dopey grin in the press conference has me in hysterics every time! What a silly sod.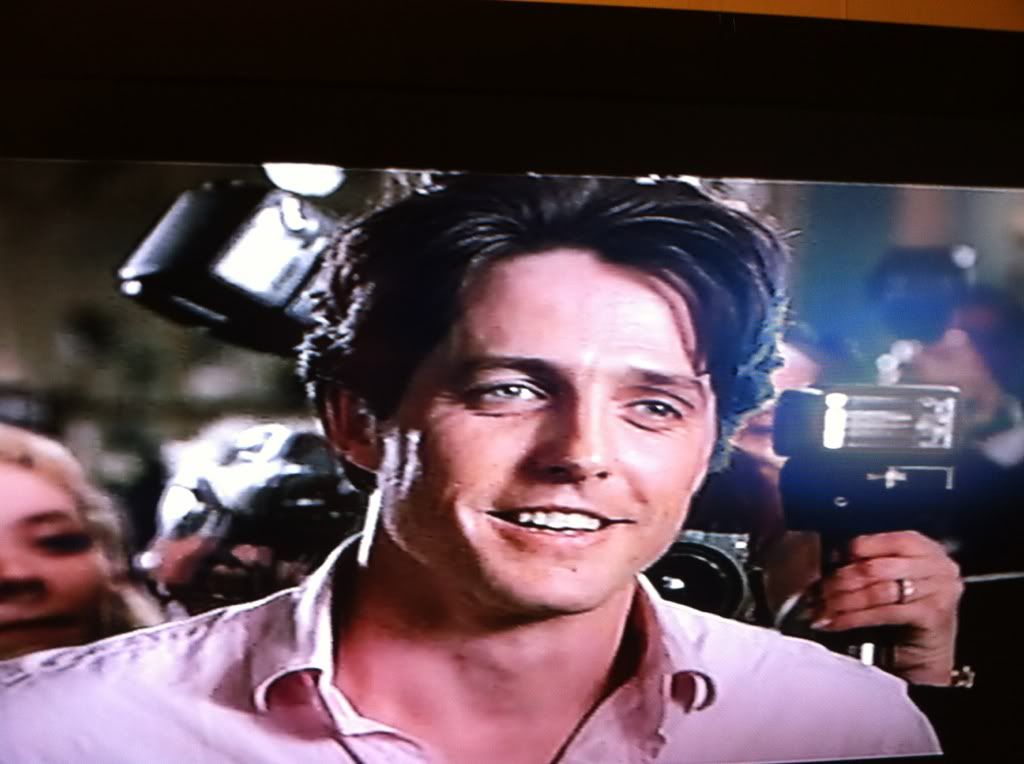 Lisa and I are going on holiday tomorrow! Hoorah! We're going to Crete for a week and flying at lunchtime. I can't wait to lie in the sun all day, reading and admiring the view with my toes dipped in the sea. Mmm, paradise. I've been to Brixton library to pick up some books: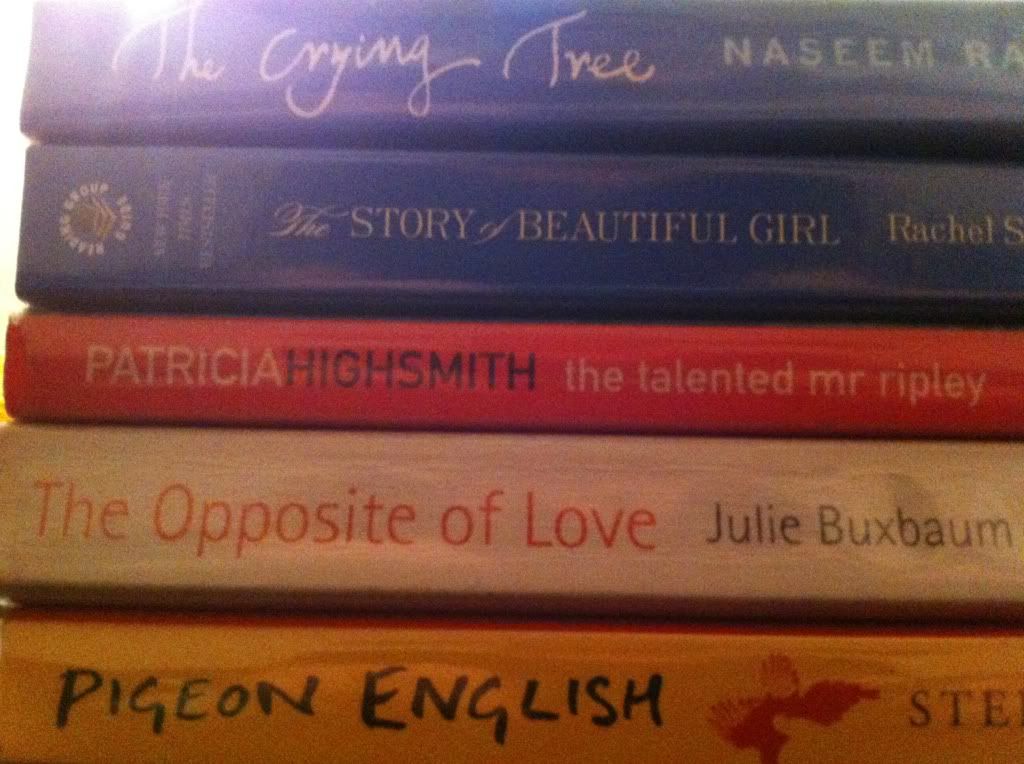 I normally prefer non-fiction, I just find it more relevant but these'll do just fine. I'd not heard of Pigeon English, but apparently it runs in the same vein as 'The Curious Incident' and 'Room'. I don't know the storyline of 'The Talented Mr Ripley' but it's well known so I'll give that a go. I've just finished a book documenting the Meredith Kercher case which was haunting and terrible and tragic. Poor girl. I've still not come to any conclusions regarding culpability - all of the suspects appear shady to the extreme if you ask me, providing inconsistent accounts throughout.
Last night I met some friends in Wimbledon and got a little carried away on the Lynchburg Lemonades. Since I couldn't find the bus stop home I thought I'd 'treat myself' to a cab which esentially followed
my
night bus the entire way. £30 versus £1.35. Nice move, Katie!
Met some more friends in Clapham this evening for dinner at Eco, a great Italian, followed by a few beers.
On my music playlist at the moment are M83 (reunion and Midnight City), Skrillex (Bangarang) and Spector (Celestine). I have no idea who M83 are or where they've come from but their songs are super catchy with a definite 80's feel. Me likey!
Wonderful friend Liz bought us season seven of Grey's Anatomy! I've just about recovered from the season six finale, they sure know how to torment viewers. Jackson Avery is the new crush, sitting comfortably alongside McSteamy. Scrum-diddly-umptious!